Visiting SENCER Team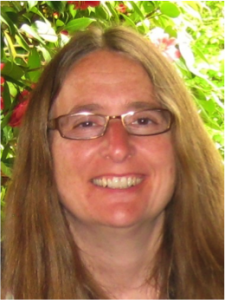 ---
Dr. Amy Shachter is the senior associate provost for research and faculty affairs at Santa Clara University. She received her baccalaureate at Knox College and earned her Ph.D. in inorganic chemistry at the University of Colorado-Boulder. Her work to improve undergraduate science education has been supported by the Howard Hughes Medical Institute, the National Science Foundation, and the Camille and Henry Dreyfus Foundation. She serves as co-PI on the NSF grant funding SENCER, co-director for the SENCER Center for Innovation-West and director for the SCEWestNet initiative. Amy has also been the key national SENCER support in developing the SENCER Hawaiʻi State Network and the state model for SENCER.
---
---
Dr. Stephen Carroll's projects focus on intersections of pedagogy, technology, assessment, writing, and learning. His career-long involvement in faculty development includes founding and developing a teaching center at UC Berkeley, publications in books about teaching, and dozens of presentations on assessment and teaching and learning at national conferences. He has directed writing programs at Berkeley and Santa Clara University (SCU), where he has also served as the Faculty Director for a Residential Learning Community. Dr. Carroll has developed and taught a number of experimental, cross-disciplinary pilot courses to explore new ways to enhance student learning, and is investigating using course-specific writing practices to enhance learning in the sciences. His recent publications focus on how to use assessment practices to drive innovation in teaching and learning and on leveraging existing technologies to enhance communication and accelerate learning, especially in undergraduate learning communities. His current research focuses on using the latest findings in neurobiology, cognitive science and learning theory to improve teaching and learning. He is especially focused on helping students become more self-directed learners by teaching them metalearning skills. Dr. Carroll is Primary Investigator on a National Science Foundation grant aimed at improving student learning (and assessment of that learning) in STEM through the innovative SALG (Student Assessment of their Learning Gains) instrument and website.
He earned his PhD in Rhetoric from UC Berkeley, where he was elected to Phi Beta Kappa as a junior.
---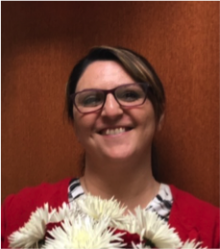 ---
Dr. Nasrin Mirsaleh-Kohan received her Bachelor of Science degree in Physics at the University of Tehran. She came to the U.S. as a graduate student and earned her Master's degree in computational Physics at the Bowling Green State University. In 2008, she finished her Ph.D. in Physics from the University of Tennessee (UT), followed by a postdoctoral fellowship at the University of Sherbrooke in Canada. Then she returned to Tennessee and was a postdoctoral research associate at UT. Kohan accepted her first tenure-track faculty position at Texas Woman's University (TWU), Department of Chemistry and Biochemistry in May of 2013. She teaches algebra-based physics and calculus-based physics. Her research interests include surface-enhanced Raman scattering, interaction of anticancer drugs with DNA, negative ions, and radiation damage to DNA.
Nasrin is already a strong believer in using hands-on experiences to educate students. She is excited to have found a place that values her creative approach to teaching physics, as evidenced by her selection as a TWU Experiential Learning Fellow.
Nasrin is a SENCER Leadership Fellow and also co-advisor for the KEM Club (Kappa Epsilon Mu), TWU's student chapter of the American Chemical Society. She has incorporated various civic engagement activities in KEM club such as the Thanksgiving food drive and Calculate it Forward. As of February 2017, Nasrin is also a Co-Director of SCI-Southwest at TWU, helping to convey the mission of SENCER in the Southwest region.
---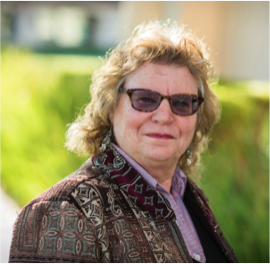 ---
Barb Fraser is a founding partner and CFO of S4HE (Success 4 Higher Education). She has had a range of academic leadership positions: Santa Clara University: Associate Den of the College of Arts, Chair of the Department of Theatre and Dance, Chair of the University Coordinating Committee, and Member of the College Arts and Humanities Tenure Committee.
Fraser entered the academy in 1971 at Yankton College in South Dakota; followed her B.A. degree with an M.A. from Miami University of Ohio, and then completed her Ph.D. at the University of Oregon in 1982. All of Fraser's degrees are in Theatre, but all of her Theatre programs were combined with Communication. She taught public speaking and interpersonal communication courses for sixteen years. In 1983 she joined the faculty at Austin College in Sherman, Texas where she earned tenure, bought a house, adopted a puppy, and then moved to California for a faculty position at Santa Clara University in 1993. Along with her artistic personae as playwright, director, and filmmaker, Fraser has arts administration experience having worked as a managing director for one profit and four non-profit theatre companies.
---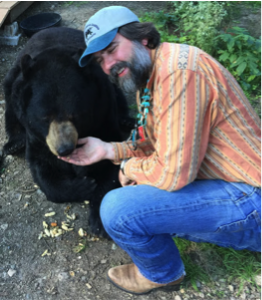 ---
Dr. Tom Wood is an Associate Professor of Conservation Study at George Mason University in the School of Integrative Studies. He has developed many interdisciplinary learning environments focused on learning through understanding the natural order of Earth, and the role humans play in that order. Climate change, biodiversity loss, and sustainable use of natural resources are common themes of his courses. His best courses are living-learning environments that use indigenous knowledge, promote respect and allow creative expression of learning. In SENCER he serves as Director of the Chesapeake Bay Center for Innovation and is an early model course developer and serves on the board for Informal Science Education. He developed the Smithsonian Mason Semester, a resident learning community at the Smithsonian's Conservation Biology Institute as an early SENCER project. He serves as Director of Environmental Studies on the Piedmont, and is on the board of the Downstream Project in Virginia. Tom is a recipient of George Mason University's Teaching Excellence Award.
---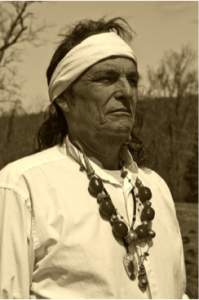 ---
Anaya is Mescalera Apache Road Man. As an elder, he has worked with indigenous people throughout the Americas. He has worked to bring the natural order back to people and communities displaced from the balance of nature. His connection to SENCER is through coyote teaching with Tom Wood in learning communities over the past 10 years. Together, they have developed progressive teaching methods based on traditions ways of learning, synchronized with modern knowledge of science and how people learn.
---
---
Dr. Karen Kashmanian Oates is a Professor of Biochemistry and the Dean of Arts & Science at Worcester Polytechnic Institute. Dr. Oates received her B.S. in Biology from Rochester Institute of Technology and her Ph.D. in Biochemistry from The George Washington University with a short Post Doc as a Visiting Scientist at the National Institutes for Health/NCI.
Dr. Oates currently serves as the Peterson Family Dean of Arts & Sciences at WPI where she is responsible for 7 departments and 6 programs of study spanning the natural and life sciences, social sciences, arts and humanities, mathematics and computer science. Several interdisciplinary programs are under her responsibility including bioinformatics, data science, cybersecurity, environmental studies and robotics. Dr. Oates joined WPI from the National Science Foundation, where she served as a Deputy Director of the Division of Undergraduate Education charged with supporting innovative programs to strengthen STEM education and help revitalize American entrepreneurship and competitiveness. She was responsible for over $385M in grant support. She began her academic career at George Mason University where, as Associate Dean for the new College of Integrated and Interdisciplinary Studies, she helped create George Mason's New American College environment. As inaugural Provost for the Harrisburg University of Science and Technology, she established the National Center for Science and Civic Engagement (NCSCE) and secured NSF funds for Science Education for New Civic Engagement and Responsibilities (SENCER), which works to improve undergraduate STEM education by connecting learning to critical civic questions. Among the honors she has received are the Bruce Albert's Award, presented by American Society for Cell Biology for excellence in science education reform, and the Distinguished Public Service Award, the highest civilian honor presented by the City of Harrisburg, Pennsylvania and now serves as 2015-2016 Sigma Xi Distinguished Lecturer. She is a frequent invited speaker on subjects such as How People Learn, The Obligation of Knowledge, Leading Change in Higher Education, and The Creativity of Sciences, as well as Science in the Public Interest. In 2012, she was inducted into the prestigious American Association for the Advancement as a Science Education Fellow. Dr. Oates has served as an external evaluator for over 20 grant supported initiatives and programs.
---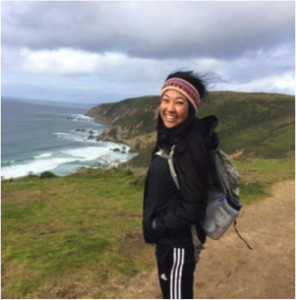 ---
Kelly Uchiumi is the assistant coordinator for SCI SENCER West and supports communications between SCI Co-Directors and with NCSCE. She is a graduate student at Santa Clara University studying Interdisciplinary Education with an emphasis in Global Education.