SENCER – Science Education for New Civic Engagements and Responsibilities, applies the science of learning to the learning of science – to expand civic capacity. SENCER courses and programs connect science, technology, engineering, and mathematics content to critical local, national, and global challenges. The SENCER approach makes science more real, accessible, "useful," and civically impor­tant. SENCER is the longest continuously funded science education project in NSF history. It is the signature program of the National Center for Science and Civic Engagement –NCSCE.
S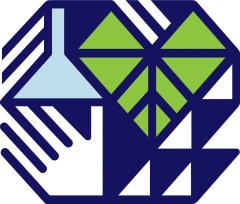 ENCER Hawaiʻi works across institutions, campuses, disciplines, and communities to bring together Indigenous, social, and natural sciences through research, community-engagement programs, and classroom instruction based on compelling civic issues. SENCER Hawaiʻi was the recipient of the "Inaugural Award for Exemplary Multi-Institutional and Regional Collaborations in the Service of Citizen Science" in August 2015, and recognized as the first SENCER Model State the following month.
SENCER Center for Innovation – West, SCI-West, offers expertise, local support for members of the SENCER community, and meetings and workshops to complement national SENCER Summer Institutes and Washington Symposia. SCI-West and its leaders have been instrumental in inspiring, developing, and solidifying SENCER Hawaiʻi.